This is a demonstrative website for the 2 Way Video Calls & Random Chat plugin by VideoWhisper. Can be used for 1) Random Videochat or 2) video call rooms. 

Random Videochat
Access Random Videochat page, allow access to webcam and microphone when requested and wait for another user to join. You can set and filter by Gender & Country. Use Next button anytime to find a different match for current filters. No registration required.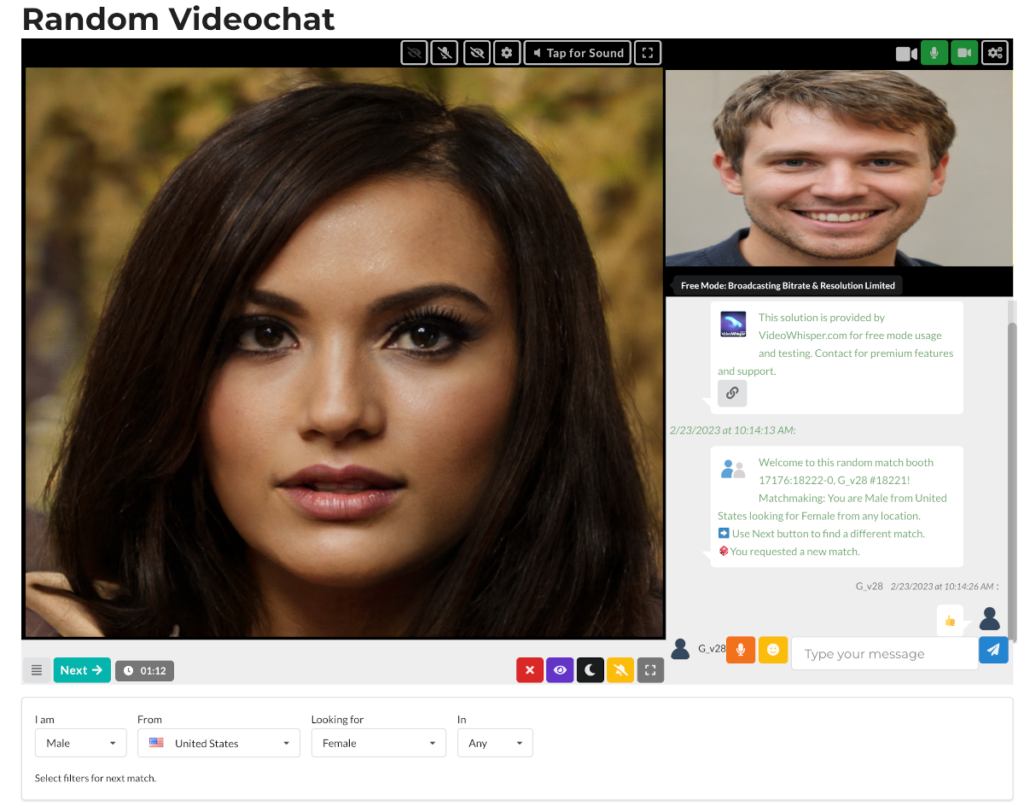 Video Calls
This site allows setting up live video calling rooms. Registration is required to setup and manage videocall rooms.
Register on site
Create a room (you can limit access to a list of usernames/emails or make it available to all)
Send videocall booth link to other person